Open Business Products
Retail Management (for Standalone Shop)
Retail Management (for Chain Store)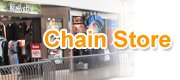 Open POS - Corporate Edition Ver. 4 is an ideal Retail Management System for Chain Stores operation. It lets you manage your Sales Strategy for all shops, perform Inventory management, Cash management, and Membership management at office as a centralized control point. Moreover, it equiped with flexible analysis features, you may now perform comprehensive analysis for your business easily and quickly.
Wholesale Management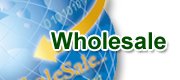 Open Wholesale System Ver. 3.8 is designed for Wholesaler to manage her daily Sales, Purchase and Inventory operations. It mainly equips with Quotation, Sales Order, Invoice, Purchase Order, and Warehouse management functionalies. With flexible operational design and analysis capabilities, it makes the Wholesale System a must have helper in various wholesale business.
Inventory Control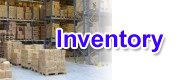 Inventory Control System is designed to manage daily Inventory operations such as Stock Receive, Stock Out, Stock Return, Stock Monitoring, etc. It comes with flexible Inventory analysis that let you check and perform analysis on your inventroy easily and quickly. Moreover, thanks to the supports of Barcode technology, it greatly speed up and enhance the accurancy of your Inventory operations.

Related Usage:
- Manage Internal Warehouse
- Manage Assets Movement
Services
Open Systems provides annual subscription services to support users of our software products. It may include giving advices on how to use the system more effectively, or trouble shooting for the questions users may have when using the system, in order to keep your business operation smoothly and efficiently.