Open POS System 4 - Corporate Edition - Typical Network Diagram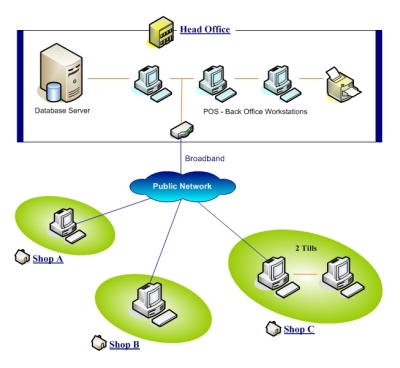 Automatic Data Transfer
Data could be automatically transferred between Shops and Office. If the Network Connection is temporarily disconnected due to, for example, hardware failure, Shops and Office still can operate as usual, data transfer will be resumed once network connection is resumed.
Note:
Dedicated Database Server is optional.
Head Office may have many workstations running "Back Office System" at the same time.
While each Store may have many tills running "Open POS System (Shop)" at the same time.